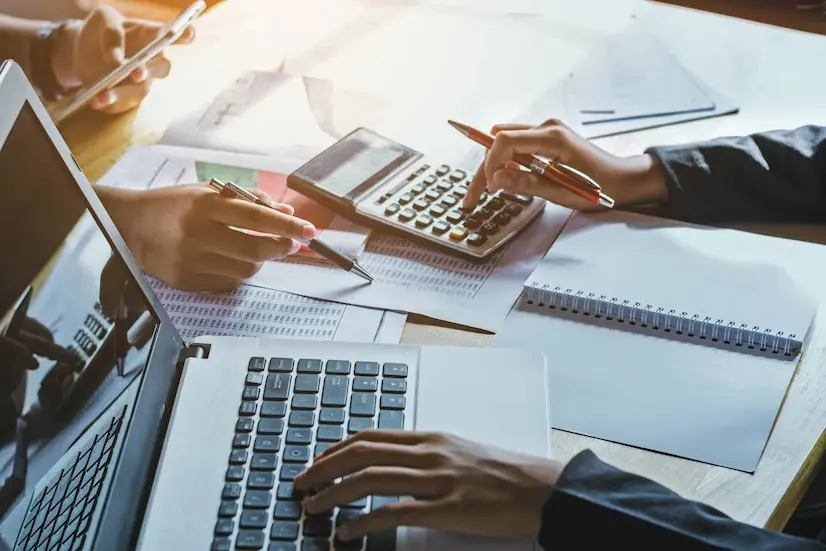 Accounting services involve keeping track of a business's financial transactions and records. This includes tasks such as bookkeeping, preparing financial statements, managing payroll, tracking expenses, and filing taxes. These services are essential for a business's financial health and decision-making processes. Accounting services can be provided in-house by an internal accounting team or outsourced to a third-party accounting firm. The benefits of outsourcing accounting services include cost savings, expert knowledge, and freeing up time for business owners to focus on core tasks. Accurate and timely accounting services are crucial for maintaining good relationships with stakeholders, including clients, investors, and government agencies. Overall, accounting services ensure a business operates smoothly and makes sound financial decisions by providing clear visibility into its financial performance.
Accounting is the systematic recording, analysis, and reporting of financial transactions. It offers several benefits for individuals and businesses. Firstly, it enables accurate financial record-keeping, providing a clear picture of income and expenses. This information can be used to make informed decisions, such as pricing strategies and investment opportunities. Efficient accounting management can also help businesses to monitor profitability, identify potential issues, and create effective budgets. In addition, accounting is crucial for adhering to legal and tax requirements, and for securing loans or investments. Good accounting practices provide a solid foundation for a successful business by helping to maintain financial stability, minimize risk, and maximize profits.
Looking for Professional Tax Consulting Services in Pune?
Get expert advice and assistance in various aspects of tax management, including compliance, planning, and strategies
Book an Appointment Today