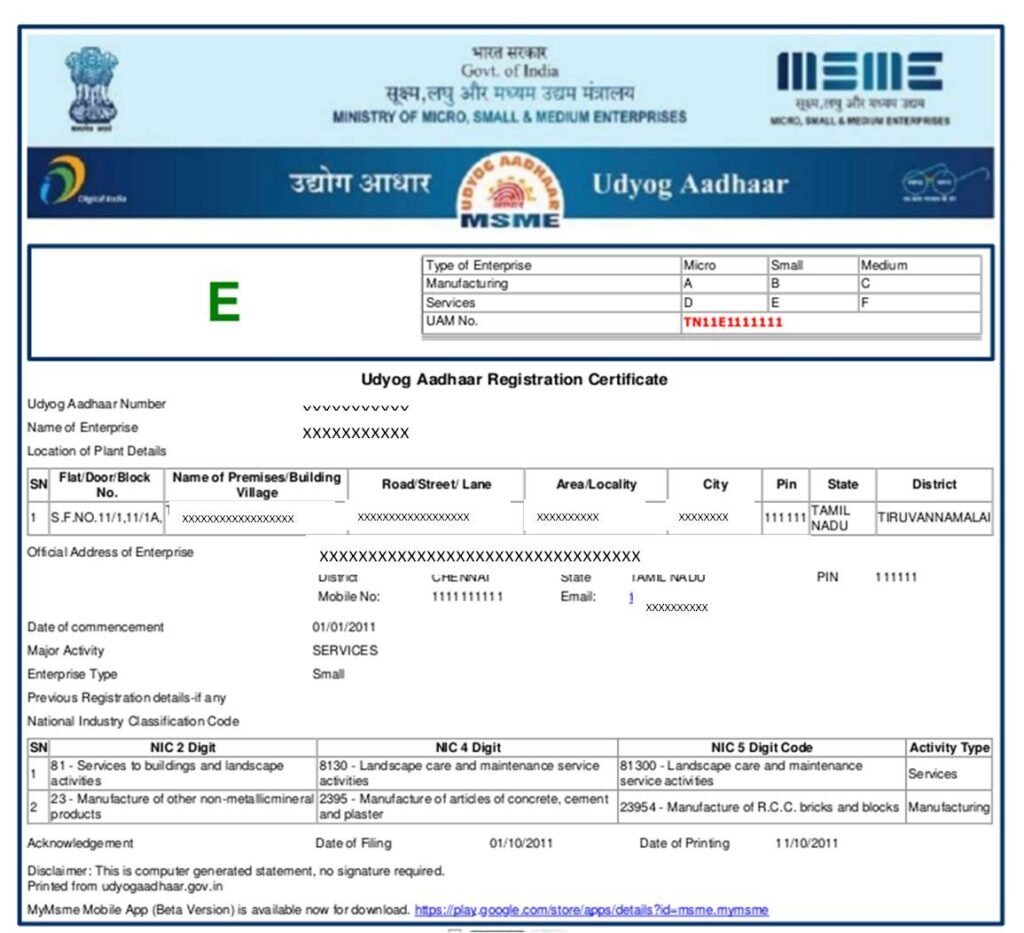 Udyam Aadhaar is a registration process initiated by the Indian Government to promote the growth of micro, small and medium enterprises (MSMEs) in the country. It is a unique identification number provided by the Ministry of Micro, Small and Medium Enterprises (MSME) to enable such businesses to avail benefits such as collateral-free loans, subsidy programs, incentives, and credit facilities.
The entire registration process is free of cost, and one can apply online through the official website. The process is straightforward, and the applicant needs to provide details such as business name, PAN card number, Aadhaar card number, and other relevant information.
The Udyam Aadhaar registration allows small businesses to compete with bigger enterprises and promote economic growth. The government's focus on promoting MSMEs has led to a boost in entrepreneurship, leading to job creation and increased GDP. Hence, Udyam Aadhaar is a crucial initiative by the Indian Government, aimed at fostering a conducive environment for small businesses to grow and contribute towards the country's economic development.
Benefits of Udyam Aadhaar Registration
Udyam Aadhaar registration is a government-issued unique identification number that is necessary for small-scale businesses to avail various benefits. It replaces the earlier prevalent Udyog Aadhaar Memorandum (UAM) registration process. Some of the benefits of registering for Udyam Aadhaar are that it allows small business owners to apply for loans and avail various credit facilities with ease. It also enables them to get access to various government schemes and incentives like subsidies, tax rebates, and many more. Additionally, it helps small business owners to expand their markets by showcasing their products and services on government portal and directories. Moreover, Udyam Aadhaar registration facilitates the business owners to participate in government tenders and procurements. In conclusion, obtaining an Udyam Aadhaar registration certificate makes small businesses eligible for various government benefits, monetary aids, and schemes, making the process of doing business easier and more efficient.
Looking for Professional Tax Consulting Services in Pune?
Get expert advice and assistance in various aspects of tax management, including compliance, planning, and strategies
Book an Appointment Today